This past weekend my friends Gary, Soto and I rolled down from LA to Baja Mexico. We were all rolling big bikes. Gary on a BMW GS 1200, Soto on a KTM 990 Adv and myself on a BMW GSA 1150. It was Gary's first ride to Baja and into some serious dirt but Soto's millionth trip and my second. Nothing could go wrong. Ha! That's what the adventure is all about. You can prepare for everything and the one thing you missed will bite you in the ass.
   We hooked up with Soto in the OC and crossed over in Tecate. From there we had some choices. If Gary was uncomfortable in the dirt after 5 or so miles, we'd loop back and slab it down to Valle de Trinidad. Gary rocked it and we rolled as the crow flies to Ojos Negros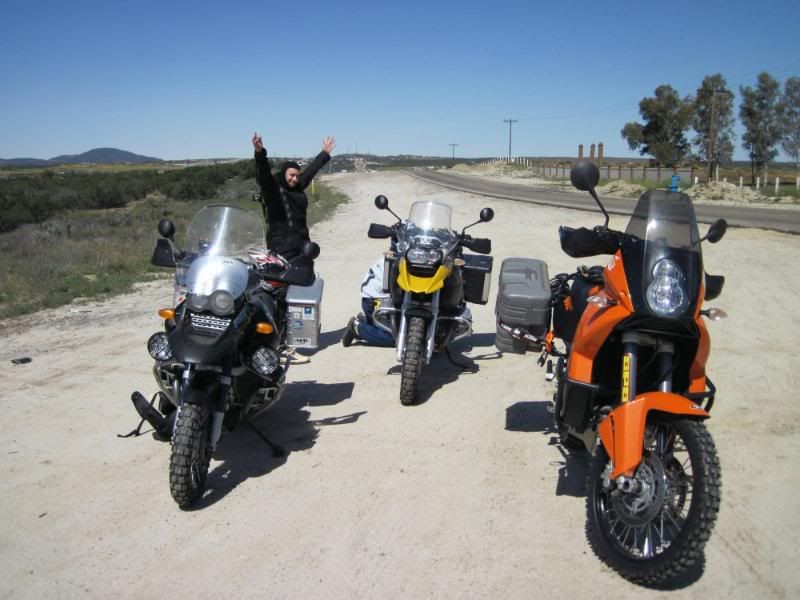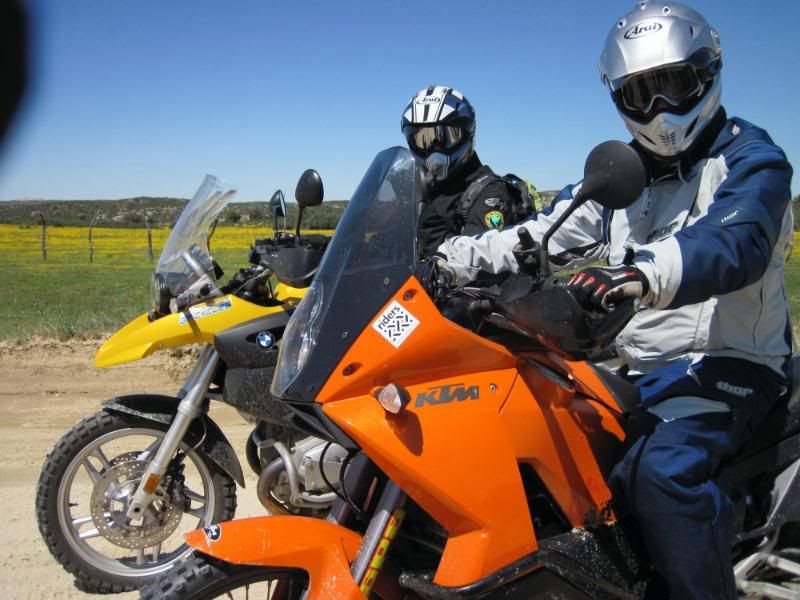 Gary did have a little get off when he hit the sand but was fine and some zip ties fixed everything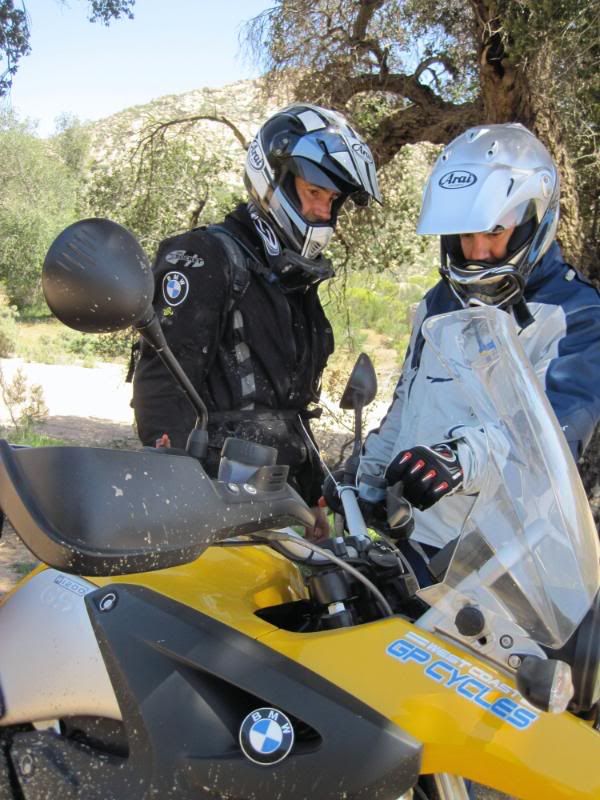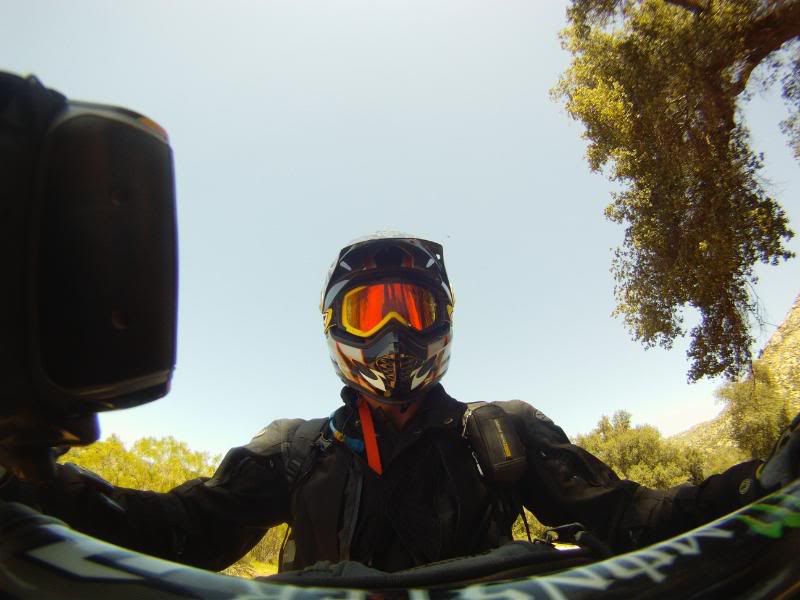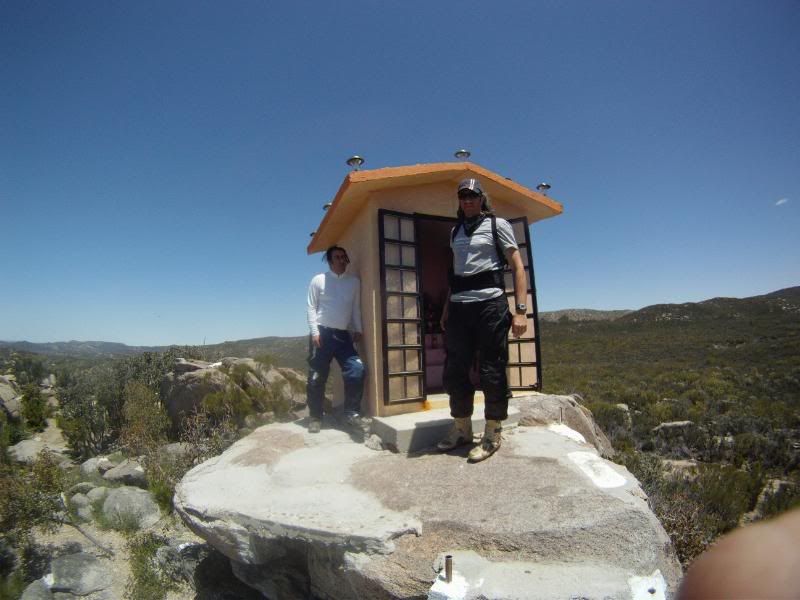 Here we are dropping onto the highway to Ojos but pick something up along the way
This nail would change the course of our whole ride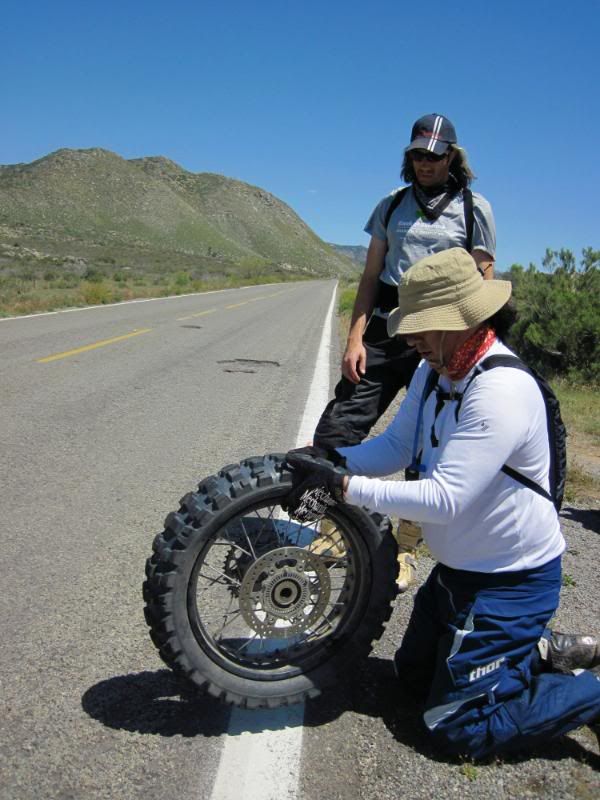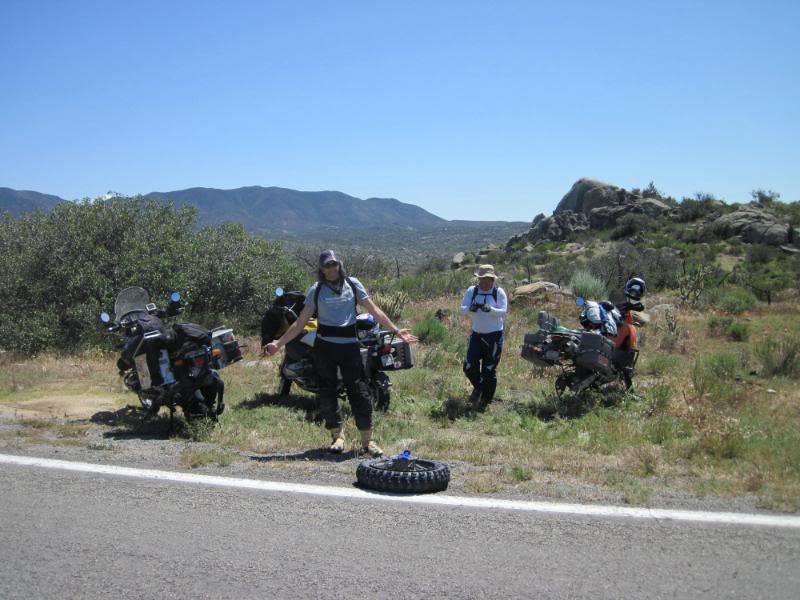 We fixed the flat and got rolling to Valle de Trinidad for lunch. Best guac evar!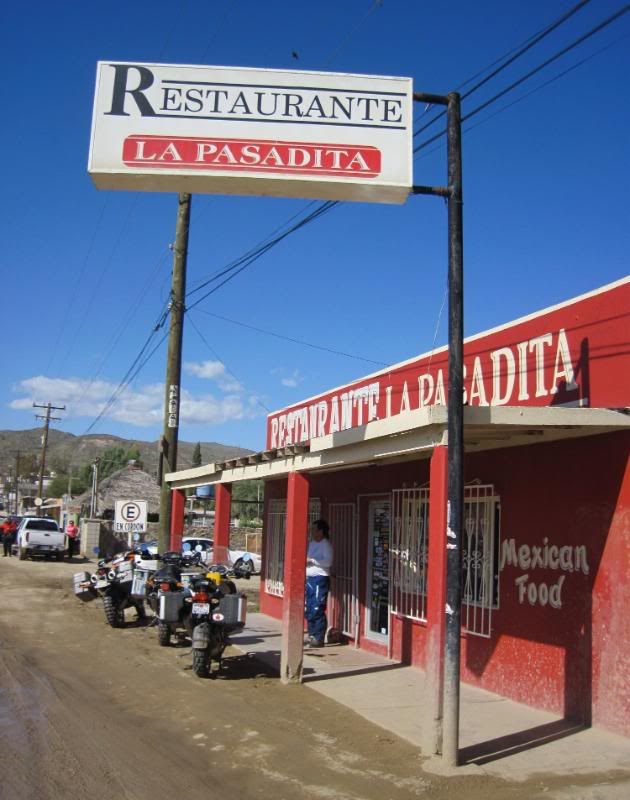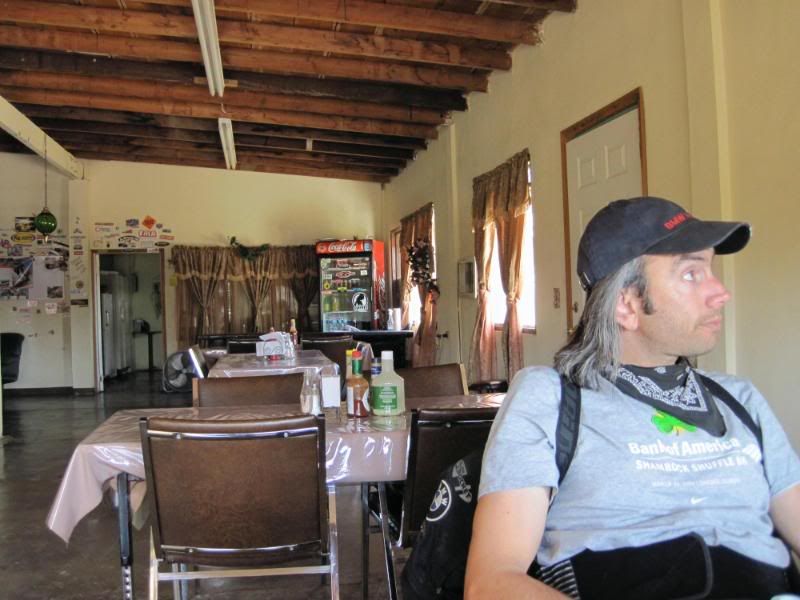 Unfortunately the fix didn't last and we need to put in another spare tube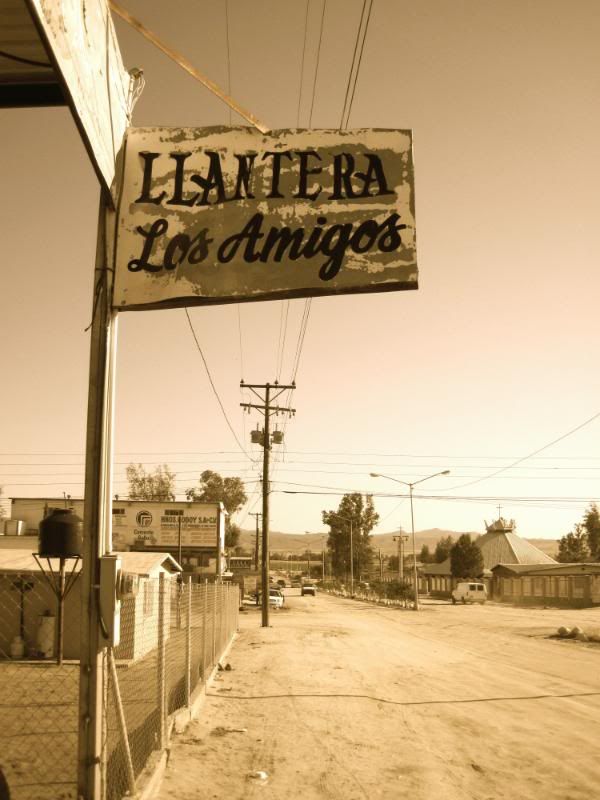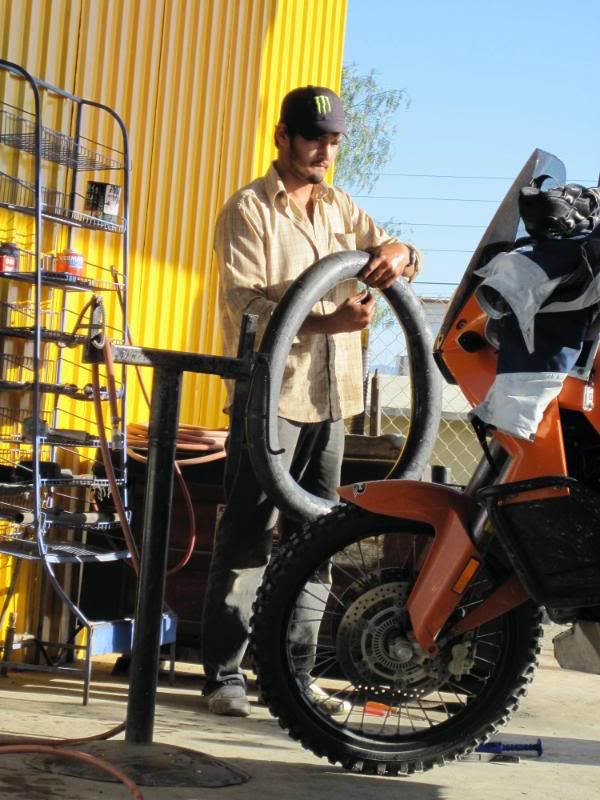 That meant ice cream time!
Gary wasn't as excited as I was
    After this we rolled out and almost made it to the turn off for Mike's but the patch blew so standing on the highway with trucks and everything whizzing by we go the wheel off took it back to town and get it back on. Then my bike just didn't start. We had to laugh. Sun was going down and there we were the three of us on a narrow highway in baja like a bunch of tools. Within minutes my bike was back running and we were off to Mike's. 
   I was happy to have my PIAA lights and Gary was getting the ride of his life. Never really taking the GS off road and in one day rocked the first leg and then riding at night in a strange place. Through the water crossing and we were there. 
    A great meal and cerveza and life was perfect. The generator shuts of and we all got a solid nights sleep.
   We woke up to another wonderful morning in Baja got some breaky and coffee then took a short hike.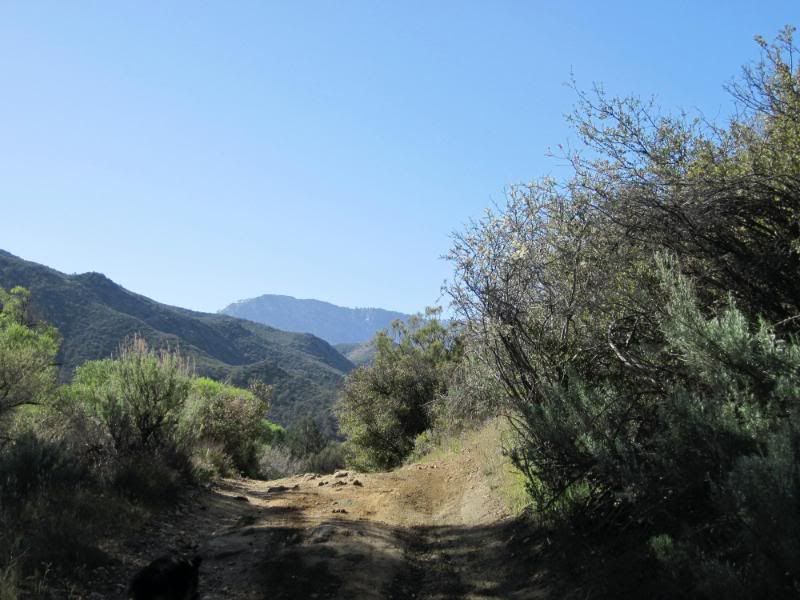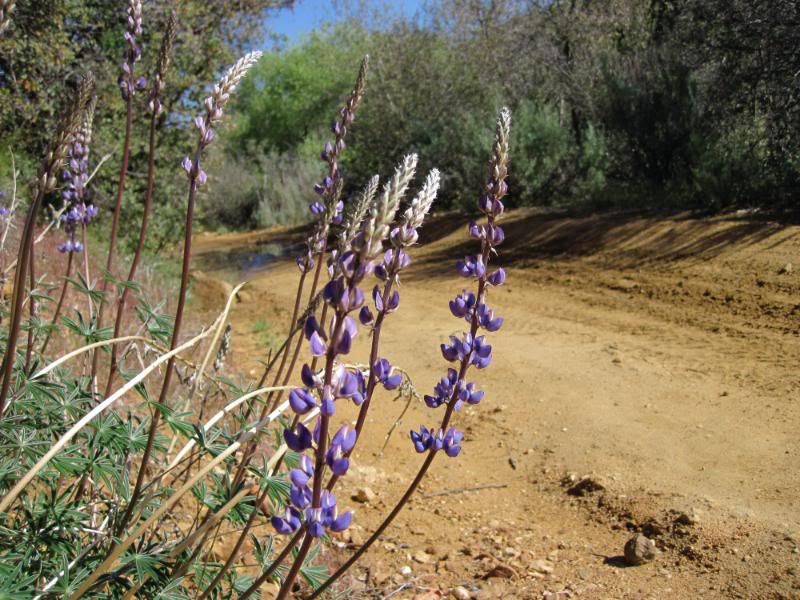 Baja 1000 Course Marker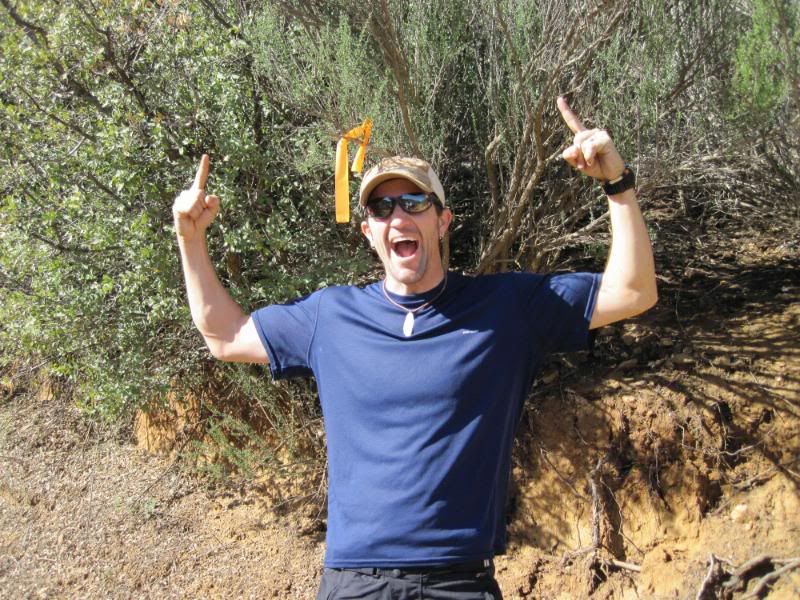 One of the ranch dogs cooling off in the ice water and getting a drink
Got back and geared up and off we went...